Decentralized Train Connectivity
ARRA's decentralized industrial mesh solves the three biggest problems in train Wi-Fi connectivity
Train car interchangeability – ARRA's decentralized mesh allows train cars to auto-connect with one another without any management, physical contact, or provisioning. 
Backhaul extendibility – The same decentralized industrial mesh allows existing backhaul resources to be shared across much more track area than just fiber, LTE, or other wireless solutions. ARRA's autonomous mesh extends backhaul wherever you need it and with almost no repeater loss.
Business workflow – ARRA's decentralized all-in-one solution has built-in customer sales workflow and provisioning. Train system management can be done through the cloud with simple click-and-go configuration for the entire fleet… no matter where network assets are.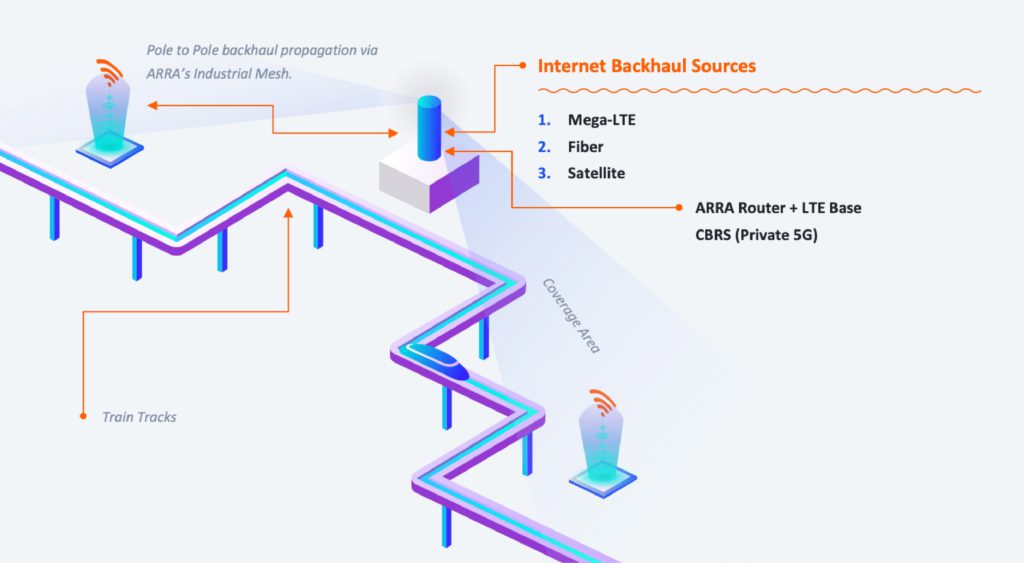 Backhaul sources are fed to poles alongside the track. Traditional methods including LTE, fiber, cable, DSL, or satellite are all used where applicable. ARRA's decentralized mesh is used to extend this backhaul along the track to far reaches beyond what was ever before possible.
The ARRA units placed on track side poles then share that internet backhaul with passing trains via private LTE protocol connection. This allows for high-speed handoff performance and great connection resiliency.
Onboard each train car is an ARRA unit that receives the signal from the poles. Each train car then shares its connectivity with any nearby train cars. There is no planning or management necessary when linking train cars together. The system is completely wireless and only needs a source of power from each train car to operate.

Connectivity services can be sold and managed through the cloud-based management system. This decentralized provisioning and billing system replaces the traditional complexity of wireless network business management. Billing, accounting, customer service, radius servers, captive portal servers, NMS & reporting are all built into each router. Routers collectively report to your dashboard where you have complete control.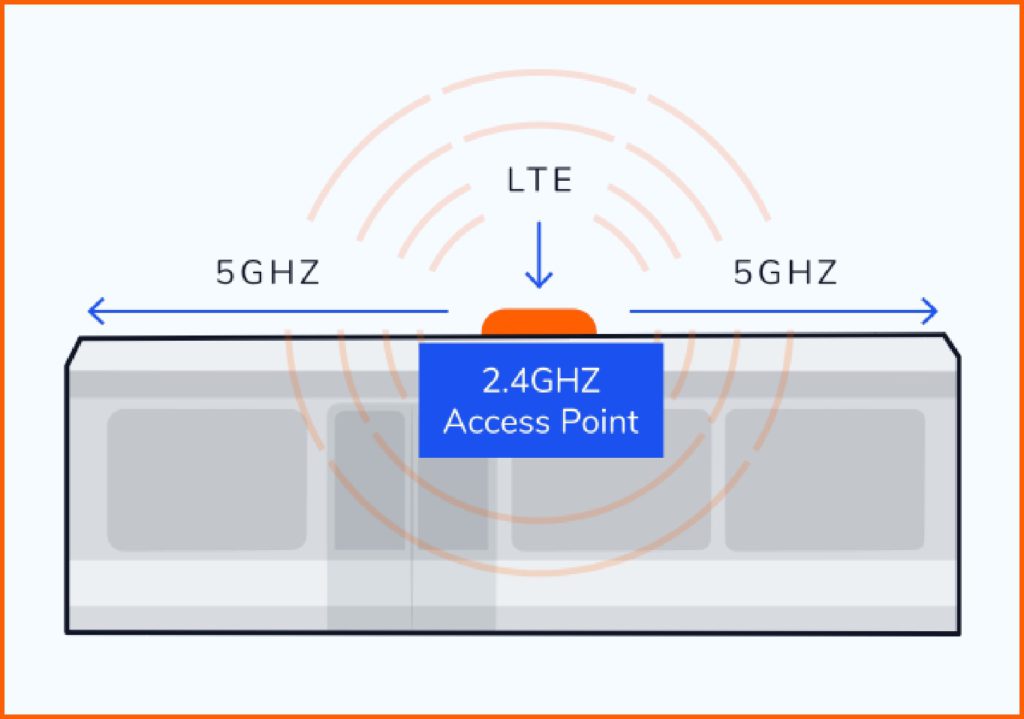 ARRA's decentralized mesh technology makes everything plug and play easy for the first time ever. Schedule your demo today.